Customer Satisfaction Is Always Our #1 Goal!
Are you looking for commercial or ornamental concrete molds?
Then we are just the company you are looking for!
For example, we provide durable, commercial, and ornamental concrete molds for the precast concrete industry. We have hundreds to choose from! Or have one custom made!
So, browse this site, stop into the shop while you are in the southeast Iowa area, or visit our Etsy page at www.etsy.com/shop/nunnikhovenartstone
       Owners Steve and Marika Nunnikhoven have 50 plus years of combined manufacturing, marketing, retail sales, business management and entrepreneurial skills.
The Nunnikhovens are committed to providing quality products and services to you. They believe that a reputation as an honest and reliable business is the recipe for success.
While others seek profit by cutting corners, which then provides a less than quality product to the customers, the Nunnikhovens believe that a good reputation is created by consistent quality product and service.
Steve and Marika both grew up in Southeast Iowa. Steve has owned many successful businesses in the past where he developed a deep knowledge and understanding of running a successful enterprise.
Marika has a strong background in sales, accounting and management. Marika and Steve inherited their insight and knowledge from their involvement in all aspects of a business.
Finally, what are you waiting for??
Browse our complete product catalog filled with all your mold needs!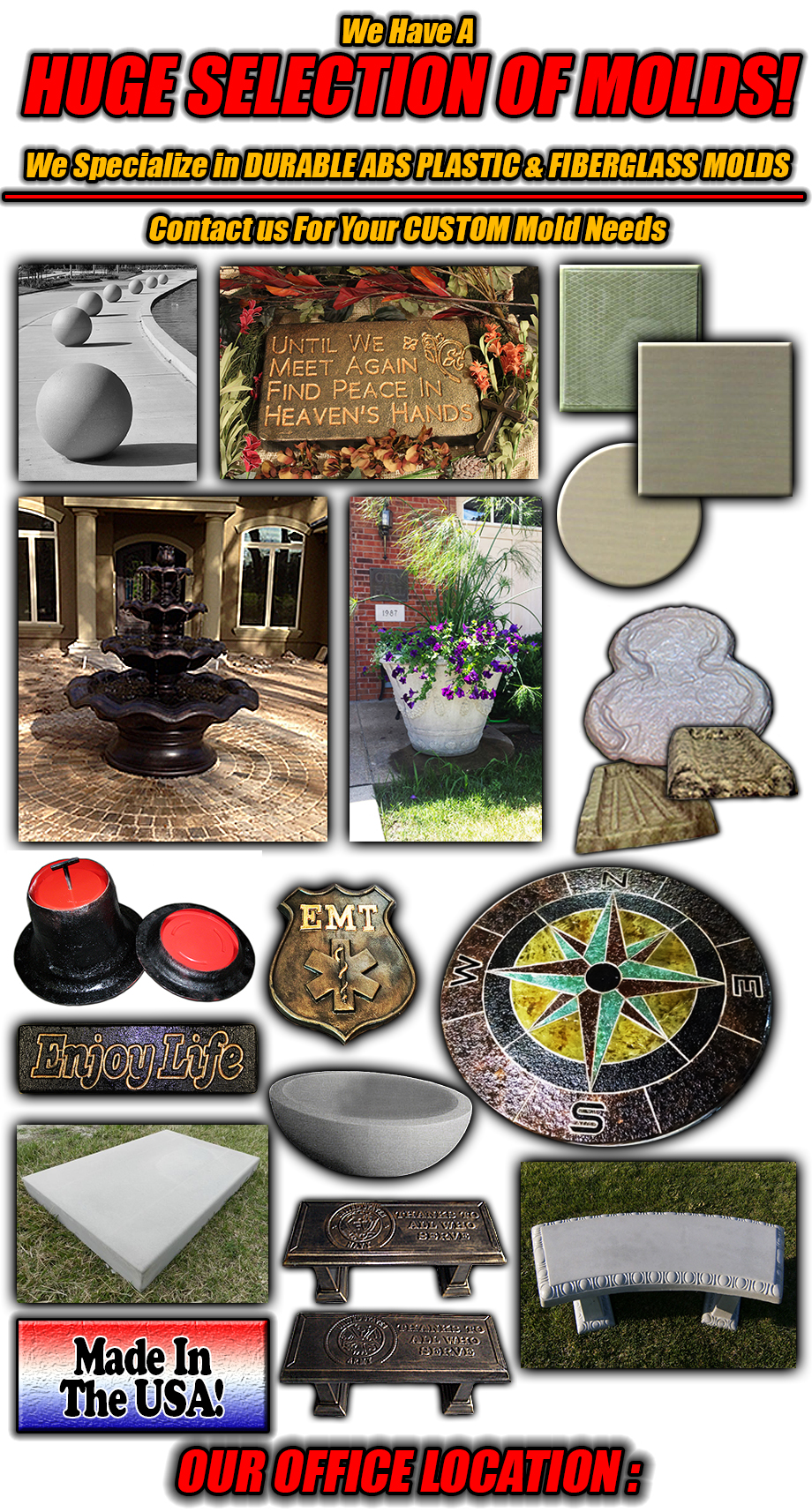 nunnikhoven molds, concrete molds, abs concrete molds, abs plastic molds, commercial molds, pier caps, pier cap, wall caps, sphere mold, A/C pads, AC pads, table mold, bench mold, pedestal mold, planter mold, fountain mold, brick mold, stepping stone molds, bird bath mold, pedestal molds, fiberglass molds, vacuum formed molds, fiberglass forms, distinctive molds, texas tradition molds, mo money molds, ornamental concrete mold, memorial marker mold, patio stone mold, paver mold, bench top mold, LP tank mold, monument base mold, fire bowl mold, planter bowl mold, step mold, splash block mold, rotational molding, bench leg mold, lawn edging mold, parking block mold, picnic table mold, ABS mold, plastic molds, custom molds, trash receptacle lids, balustrade mold, ball mold, concrete stepping stone molds, cement molds, concrete stone molds,
molds for stepping stones, concrete paver molds